Classic - RH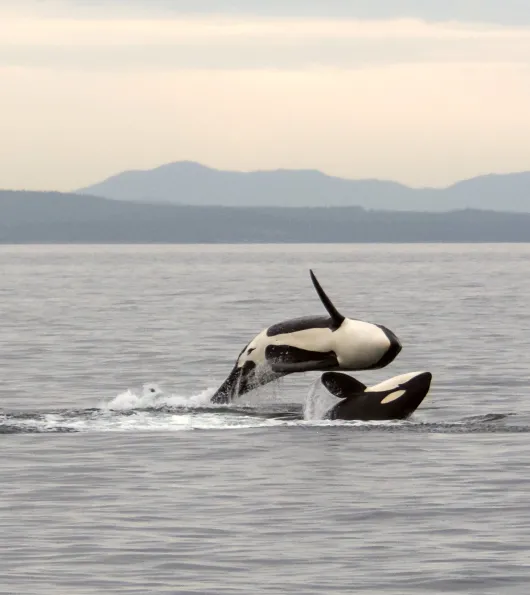 Our Most Popular Tour
Experience Adventure
Join us for our Classic Whale Watch & Wildlife Tour out of Roche Harbor on San Juan Island.
The Classic Tour is 3-4 hours in length and is the best tour for those traveling with young children, the elderly, and large groups. 
With 1-3 Marine Naturalists on board, all your questions will be answered, and you will walk away with knowledge about the local wildlife, ecology, and geology of the San Juans. 
Enjoy breathtaking scenery as you cruise through the San Juan Islands in search of orcas, seals, bald eagles, sea lions, porpoises, and much more!
What to Expect
Enjoy the beauty of the San Juan Islands while you cruise on our boats and take in all the sights the local marine wildlife has to offer. Orca Whales are known for being best viewed in the San Juan Islands due to the large salmon population which is considered their primary food source.
Trip Highlights:
Guaranteed to see marine wildlife!
Great views including various lighthouses, seasonally unique landscapes, sparkling seas, and of course wildlife!
Experienced Captains and Marine Naturalists on board every trip!
Getting Here
Traveling to the San Juan Islands
What to bring
Make sure you bring all of the essentials
Whale watching FAQ
Answers to some common questions
Why Us?
Dive into our history and team
Around the island
Things in our spectacular hometown
Conservation
Our commitment to the environment