About our Residents and Basics
Orca Whales

Take a closer look at our orcas
Following the Salmon
Historically, the Southern Resident Killler Whales visited the San Juan Islands almost every day in the summer months, but are seldom spotted during the winter months. SRKW distribution relies entirely on where the salmon are.
Salmon are born in rivers and then spend several years growing large in the open ocean. After a few years, the salmon return to the very stream they were born in to spawn.
Salmon migrations typically happen during the summer months. The SRKW mainly feed on a Chinook salmon run that passes San Juan on its way to the Fraiser River in Canada from June through September. A large, deep canyon on the west side of San Juan Island is perfect for foraging salmon, which is why orcas are often encountered in this area.
During the winter months the SRKW have been seen as far south as Monterey Bay, California and along the west coast of Vancouver Island. J Pod most frequently visits the Salish Sea throughout the year, while L Pod seems to prefer the outer coast of Oregon and Washington during the winter. Very little is known about K Pod's travel patterns, as they are seen the least of any pod throughout the year.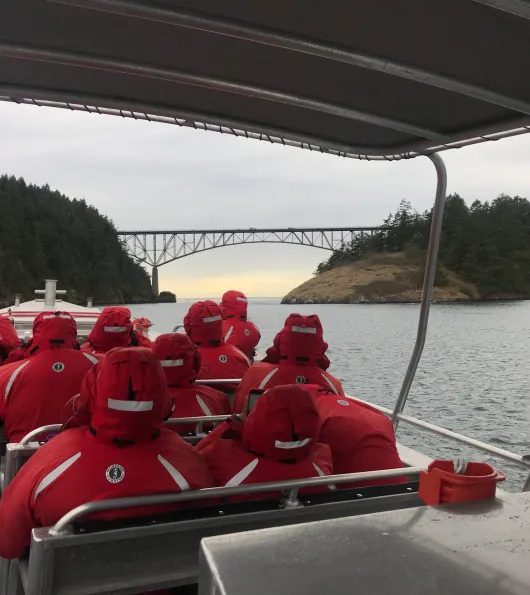 YOU NEED TO FOLLOW THE RULES TO PROTECT THE ORCAS
Whale Watching Guidelines
As an active member of the Pacific Whale Watch Association (PWWA), San Juan Safaris follows all guidelines for respectful and safe wildlife viewing. Owner and Captain Brian served as the president of the organization for 3 terms and is now an active board member.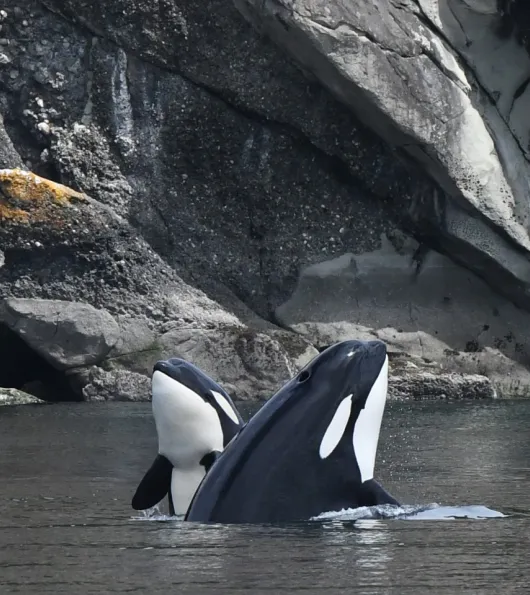 EVERYONES GOT QUESTIONS, WE'VE GOT ANSWERS
Whale Watching FAQ
From the best months to visit - to whale sighting guarantees, we try to cover all the basic questions we commonly get here.
If we don't cover it here, we'd love to chat with you to learn more about how we can help!