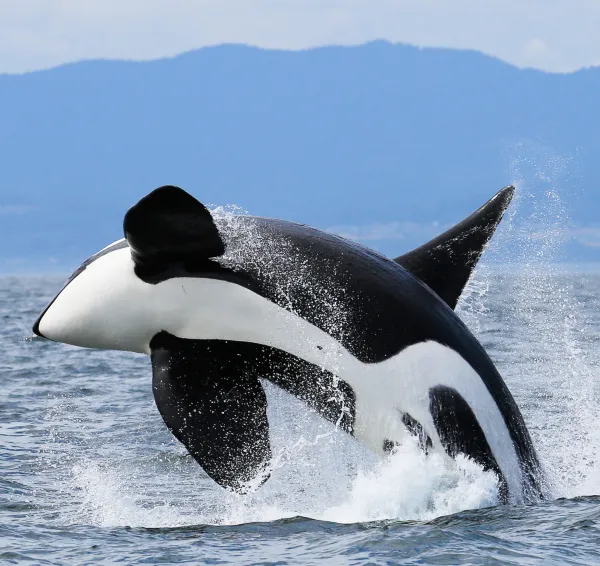 Classic Whale Watch & Wildlife Tour @ Friday Harbor
3-4 hours on the water 
Departs from Friday Harbor
Marine Naturalist(s) for questions
Heated inside the cabin area
Comfortable restroom(s)
Great for families and small kids
Adult: $125.00
Child: $89.00
More Details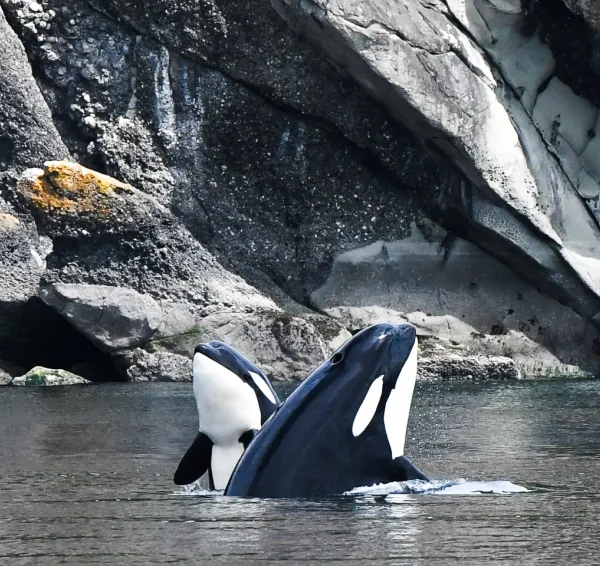 Classic Whale Watch & Wildlife Tour @ Roche Harbor
3-4 hours on the water 
Departs from Roche Harbor
Marine Naturalist(s) for questions
Heated inside the cabin area
Comfortable restroom(s)
Great for families and small kids
Adult: $125.00
Child: $89.00
More Details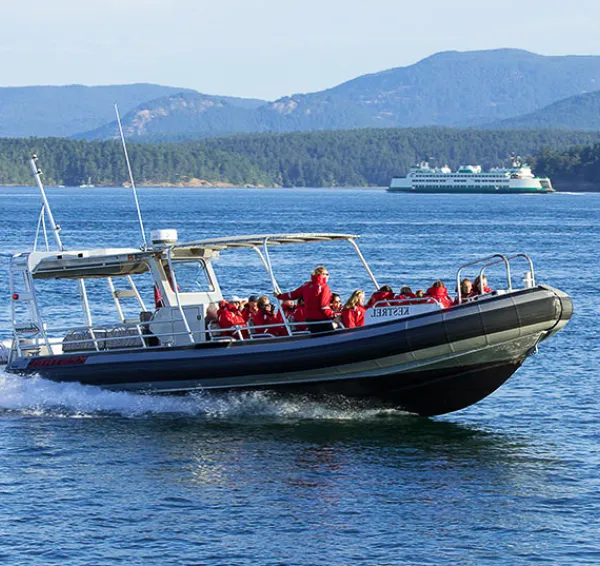 Adventure Whale Watch & Wildlife Tour @ Friday Harbor
Almost water-level views
Smallest vessel in the fleet
Fast, safe, and comfortable
Provided warm suits keep you comfy & dry
Restroom on board
360° walk around viewing deck
Adult: $145.00
Child: $145.00
More Details
Getting Here
Traveling to the San Juan Islands
What to bring
Make sure you bring all of the essentials
Whale watching FAQ
Answers to some common questions
Why Us?
Dive into our history and team
Around the island
Things in our spectacular hometown
Conservation
Our commitment to the environment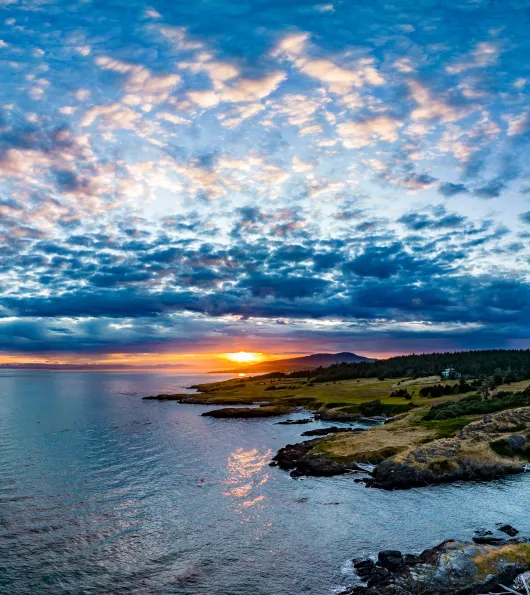 OUR SPECTACULAR BACKDROP
The San Juan Islands
There's nowhere else in the world quite like the San Juan Islands.  
Located just a few hours from downtown Seattle by car and ferry (or an even shorter plane ride), the San Juan Islands are home to a thriving population of majestic orca whales.
Orca Whales live, play, and raise their young in the waters of the Haro Strait near San Juan Island, Washington.  In the spring, summer, and fall they ply the calm, cold, clear waters of the San Juan Islands, following the schools of Pacific salmon returning to the rivers where they were born.  From mid-April until the beginning of October there's no better place to see orca whales than the San Juan Islands.
In addition to whale watching, there's plenty to do in Friday Harbor and the rest of the San Juan Islands, including sea kayaking, hiking, and biking.  You'll also find plenty of local farms, vineyards, and farm-to-table restaurants to visit!
It was awesome!! It took a little while to find some whales but when we did it was the most amazing and majestic sight to see!! Highly recommend for out of towners!!

Ellen M VISITED SEPTEMBER 2022

We saw two orcas on several occasions during the cruise in addition to the bald eagle, blue heron, turkey vulture, harbor seal and sea lion. Great crew. Recommended!

Juha Moisio VISITED JULY 2022

We had a great time! The crew was friendly and knowledgeable and the weather was perfect. We got to see a pod of orcas and had a lovely tour of the islands.

Christine S VISITED JUNE 2022